Vineyards & Winemaking
Land has a story to tell. Shortly after settlers first reached St. Helena in the mid 19th century, Luther Burbank saw the potential in this estate and helped Nathan Pratt plant a variety of apple, prune and walnut trees which became cash crops during prohibition. Today, Saint Helena Winery is one of Napa Valley's premium winery estates quietly nestled in the St. Helena viticultural area. Napa Valley is renowned for incredible Cabernet Sauvignons, and our estate honors that tradition with 12 acres planted to this grape variety.
Our estate contains three variations of Bale Loam soil derived from alluvial fans from the surrounding mountain ranges and the Napa River that borders the estate.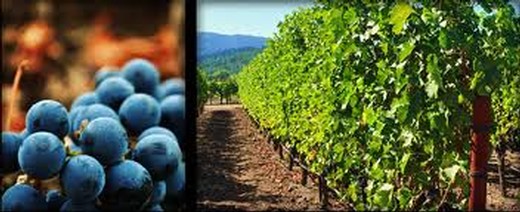 We have three different clones of Cabernet Sauvignon planted here: See, 337 and 191. The diversity of soil and clones provides the winemaking team of Aaron Pott and Elizabeth Tangney with a variety of fruit to create two estate Cabernets with distinct aromas, flavors, and textures that capture our terroir. See clone cuttings from Napa Valley's famed Backus Vineyard are planted in the gravel beds left by the Napa River centuries ago, and yield small, intense berries with strong tannin structure. Clones 337 and 191 are planted nearby to create opulence in the mid-palate of our wines. The See clone is also rooted in the clay-rich soils of our north parcel, yielding fruit with bright acidity and elegant structure. Our vineyard team has been perfecting the art of precision farming for decades and is intimately familiar with every vine on the Saint Helena Winery estate. Sustainable farming practices preserve the health of our land and its inhabitants, and our local environment including bordering waterways.
As harvest approaches
, our team walks the rows daily to determine which clusters are ready to pick. The selected fruit is hand picked, sorted and gently de-stemmed. Several eyes and hands sort the destemmed berries so that only perfect fruit enters the cellar. The grapes enter a lengthy cold soak to extract rich color, flavors and aromas. After fermentation, the wine is transferred to new French oak barrels made by some of the finest coopers, including Bossuet and Darnajou. Two years later the complex process of blending begins to define each estate Cabernet Sauvignon. Balancing aromas, flavors and textures in elegant composition is the art of winemaking as expressed by Aaron and Elizabeth. The result is a celebration of the efforts in the vineyard preserved and enhanced with patience and precision.