Winemaking
As harvest approaches, our winemakers, Lindsey Wallingford & Aaron Pott, walk the vineyard rows and taste fruit to determine which clusters are ready to pick. The selected fruit is harvested by hand in the cool, early morning hours and delivered to the crush pad in small bins. Several eyes and hands sort the destemmed berries so that only perfect fruit enters the cellar. The grapes enter a lengthy cold soak to extract rich color, flavors and aromas. After fermentation, the wine is transferred to new French oak barrels made by some of the finest coopers, including Bossuet and Darnajou. Two years later, the complex process of blending begins to define each estate Cabernet Sauvignon. Balancing aromas, flavors and textures in elegant composition is the art of winemaking as expressed by Lindsey & Aaron. The result is a celebration of the efforts in the vineyard, preserved and enhanced with patience and precision during winemaking.
Our Winemakers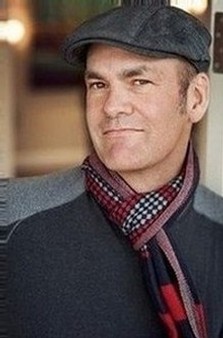 AARON POTT, Consulting Winemaker
Aaron Pott studied enology at the University of California-Davis and became assistant winemaker at Newton under John Kongsgaard, a winemaker he credits as his first great mentor. With a desire to make wine in France and with encouragement from international oenologist Michel Rolland, Aaron became winemaker at Château Troplong-Mondot, a Premier Grand Cru Classe, and later at Chateau La Tour Figeac, a Grand Cru Classe from Saint-Émilion. In addition to his winemaking responsibilities, he earned a master's degree in Viticulture from the Universite of Bourgogne. He remained in France for nearly six years before returning to the United States. Following stints at St. Clement and Quintessa in Napa Valley, Aaron launched his own label, Pott Wine, and began a successful consulting career producing wines of distinction from select sites in Napa and Sonoma Valley. Aaron was hired by Saint Helena Winery in early 2010.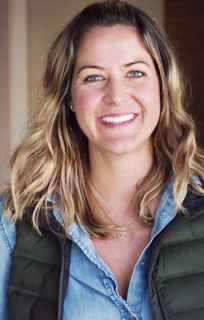 LINDSEY WALLINGFORD, Winemaker & Vineyard Manager
As both Winemaker and Vineyard Manager, Lindsey Wallingford embodies the belief that the best wines are made in the vineyard. In this dual role, Lindsey works alongside the winery's in-house vineyard team, guiding the farming of the estate's 14 individual blocks. In the winery, she applies her talents to single clone fermentations each harvest, to ultimately create three different Cabernet Sauvignons from the property and to ensure that each wine reflects the Estate and the age-worthy style of Saint Helena Winery.
Lindsey began her career studying and working in vineyards of Washington State before she could even legally drink. She laughs when she thinks about the times her supervisors would help her purchase bottles of wine so she could become familiar with the effects of "terroir." Since then, Lindsey has worked in the wine regions of Australia, New Zealand, Oregon, and across California. Before joining our team in 2018, Lindsey worked for Napa Valley's Screaming Eagle and Bryant Family Vineyard.
Lindsey is dedicated to the land, and bringing out the best of the property. Through organic farming practices, minimizing tillage, and introducing honey bees, Lindsey and Saint Helena Winery are continuously striving to leave the land better than it was found.