Winemaking & Vineyards
Great wine is made in the vineyards. This is why less than one-third of our vines' fruit makes to harvest. Our full-time staff of vineyard workers knows the vines so well that they handpick the canes that will yield the best fruit. Their individual attention also means that it takes us almost three times as long to prune our vines.
Our vineyard is a minimalist vineyard, not quite organic, but carefully tended. We're not a dry farm, but almost. We only water when it is necessary. This leaves the vines very strapped, so we drop fruit three times during the season to intensify each vine's attention on the remaining fruit, bringing out the very best flavors.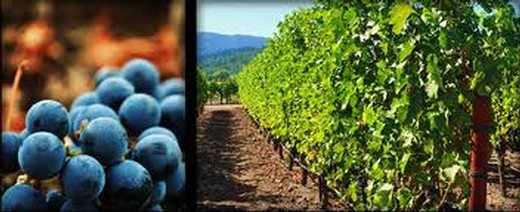 The result is that our vines produce very small, intense berries with a high skin-to-pulp ratio, delivering excellent tannins. Only when our grapes are at their peak, do we harvest, sometimes only a couple of rows. We then drop them into a French-style destemmer before fermenting them in one-ton bins. By using small batches, we can better control the blending by crafting from smaller lots. Large batches tend to blend flavors in a random manner that doesn't allow the control we desire.
Meticulous Winemaking
Our attention to detail is such that we know which rows of grapes went into each bin. That way, if one or two rows produce a very intense cherry flavor, while other rows produce more mellow cocoa tones, we can blend them carefully to give you a wine that you can enjoy for years.
The wines are then aged for two years in new French oak barrels before aging another two years in bottles prior to release. By controlling the release, we can better predict when each vintage will reach its optimal maturity and drinkability. This is why you will only find our 2006 wines, with the exception of our Sympa Vertical Collection.
Handcrafted Privilege
Our handcrafting process does not result in a lot of wine. In the case of our 2006 Sympa Reserve Estate Cabernet Sauvignon, only 389 cases were produced. Yet each bottle is a work of winemaking art. Carefully hand-blended from small lots from hand-selected, handpicked berries, the 2006 St. Helena Winery Sympa is the result of five years of meticulous winemaking. It's a difference you can clearly taste.